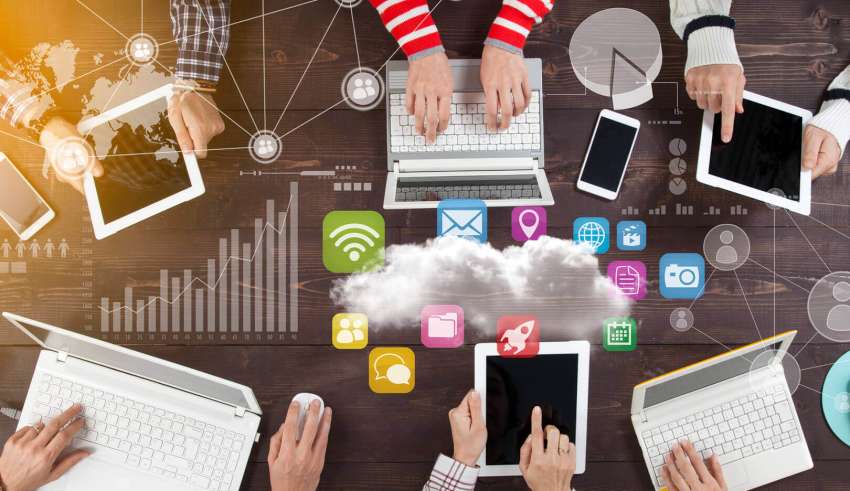 The education sector saw rapid growth in the demand for digital marketing training once search engine and social media platforms got popular. Still, there is much confusion when it comes to digital marketing courses. What should you look for in the curriculum? Which kind of course should you go for? Are digital marketing courses enough to get you a job? In this article, we discuss the details of digital marketing courses and why you should take one.
Types of Digital Marketing Courses
A digital marketing course can teach you the skills needed to succeed in the digital world. These courses are designed to help you learn how to use digital tools and techniques for marketing your business. There are three types of digital marketing courses-
MBA in Digital Marketing– In this type of digital marketing course, you are expected to know the basics of digital marketing. You can choose to specialize in a digital marketing niche with an MBA in Digital Marketing.
Advanced Digital Marketing Course– For this type of digital marketing course, you don't need any educational background. They teach you the basics to advanced levels of digital marketing.
Short-Term Digital Marketing Courses– When you want to learn only a certain concept of digital marketing such as Search Engine Optimization or Social Media Marketing, you can opt for short courses.
What is a Digital Marketing Course and How Will it Prepare you for the Job Market?
Digital marketing is a fast-growing industry that will only continue to grow in the future. With the help of digital marketing courses, you can gain the skills needed to succeed in this field.
Digital marketing is an industry that has seen rapid growth over the last decade. It is predicted to grow even more in 2022, with an expected increase of 20%. With this growth comes more jobs, and more competition for those jobs. The best way to get ahead of your competition is by taking a digital marketing course.
A digital marketing course will teach you how to market your product or service in the digital space. You will learn about all the different platforms and channels that you can use to advertise your brand and create a strategy that is tailored to your needs.
Digital marketing courses are an excellent way to learn how to market in today's digital world. They are also a great way to explore what career path you want to take in the future.
What Skills Do You Gain from a Digital Marketing Course?
Digital marketing is an important aspect of the modern world. It has changed the way we do business and it has changed the way we interact with each other.
Since digital marketing is such a fast-paced industry, it can be difficult to keep up with all of the changes. That's why many people are turning to digital marketing courses to learn more about this field and how they can implement digital marketing strategies in their own businesses.
The course will also help you understand how digital marketing has evolved in recent years and what that means for your business.
The skills that you gain from a digital marketing course depend on what course you take and what company offers it. Digital marketing courses teach you how to use different tools and platforms such as social media, email, SEO, analytics, and CRM. They also teach you how to create content for your digital marketing campaigns. You can reach out to a good digital marketing institute to learn more about digital marketing.
How Digital Marketing Courses Help You Stand Out From Other Job Applicants
Digital marketing is a rapidly-growing field and there are more than enough jobs to go around. But, with the number of people who are looking for these jobs, it can be difficult to stand out from the crowd.
A digital marketing course can help you make your resume more appealing and show that you have the skills needed for this industry.
There are a lot of different digital marketing courses that you can take to help you stand out from other job applicants. However, not all of them are created equal. When you're looking for a digital marketing course, it's important to make sure that the one you choose is tailored to your needs and will give you the skills necessary for your career goals.
The best way to figure out which course is right for you is by doing some research on what each course offers and reading reviews about it. You should also talk with someone who has taken the course before about how they felt about it and what they learned from it.
Conclusion
Hope that this beginner's guide has helped you understand the significance of digital marketing courses and the impact they hold for your digital marketing jobs!
Author's Bio
Karan Shah
Founder and CEO at IIDE
Apart from being an Edu-Preneur, Tedx Speaker and a Black Coffee connoisseur, Karan Shah is also the founder of IIDE- The Digital School.
A Harvard alumnus, Karan's expertise lies in digital marketing and Ecommerce. A storyteller at heart, he has penned plenty of articles in leading news portals such as Entrepreneur, BusinessWorld, Education Times, and Youth Magazine to name a few.