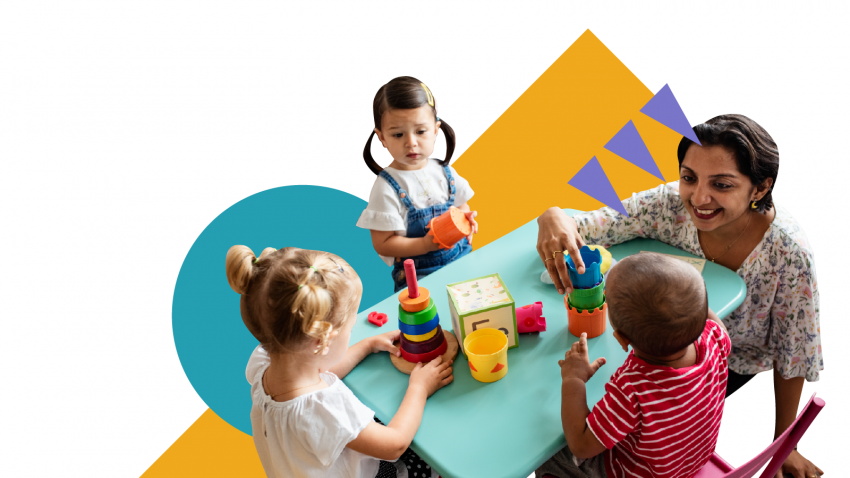 Child development refers to the order of the emotional, physical, biological, and psychological changes that occur from birth to adolescence. Divided into three life stages, it is well accepted that the first five years of a child's life are the most important. During this time of early child development, their brain has its fastest growth period, with the experiences and relationships having a significant impact upon their future developmental outcomes.
First 5 Years of Early Child Development
Early childhood development is the time when the foundations for a child's entire life are laid down. The development of connections within their brain reflects the experiences and relationships they have had, which then impact upon a child's behaviours, achievement, social skills, and other developmental milestones.
During the early years of child development, there are five key stages, and each have unique things we as adults can assist our children with:
Newborn stage – from birth to 3 months of age, parents and caregivers should be focused on providing stimulating experiences, such as making eye contact, reading books and playing using brightly coloured or black and white toys, including those which make a noise. Baby massage helps strengthen muscles, and quickly responding to their crying helps with their emotional and social development. Skin to skin contact, responding to their noises and plenty of cuddles are a must too!
Infant stage – from three to 12 months of age, focus on helping your child develop their muscles by encouraging them to sit up with support and reach for objects. Sing songs and talk to your child to help with their listening skills, offer reassurance and provide lots of opportunities to play. Cause and effort is important, with the popular infant pastime of dropping something to get an adult to pick it up for them!
Toddler stage – from one to three years old, a toddler thrives on having a consistent routine. Reading your child stories helps develop their word bank and is one of the many wonderful toddler activities you can incorporate into your daily routine. Toddler tantrums are famous but responding with calmness helps show them you are in control and can assist them. It's also important to let your child begin to develop independence with small tasks, such as carrying a bag when grocery shopping, or putting on their own t-shirt.
Preschool age stage – from three to four years of age, a pre-schooler requires guidance on social norms and expectations, as well as the opportunity to continue building independence and knowledge of the wider world. Giving them chores to complete and helping them express their emotions are both important too.
School age stage – when reaching four to five years of age, play remains one of the best ways a child learns. Encourage them to be active, try new things, ask questions, and participate in family routines.
As a parent or caregiver, having awareness and knowledge of the five key stages of early child development helps you to provide the best start in life for your child.