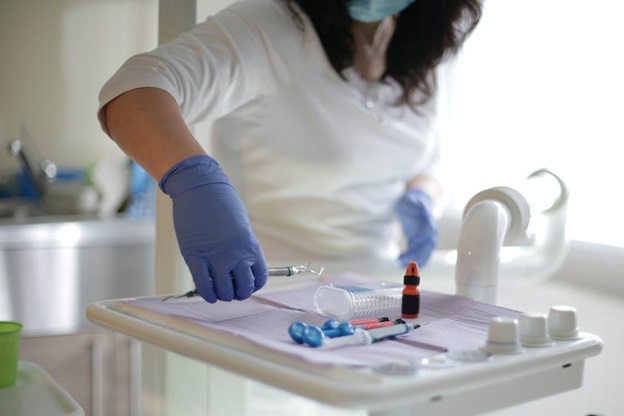 Despite the scarcity of nurses in the US, many foreign nurses struggle to find appropriate positions to start a career in the US. The good news is that you can enhance your chances of landing your dream nursing job by understanding what recruiters focus on when hiring nurses. These insights will give you an edge, making you valuable to professionals recruiting foreign nurses to the USA.
What Are Nurse Recruiters Looking For?
If you're having trouble obtaining work as a nurse in the US, consider improving yourself in the following areas that are important to hiring managers.
1.       In-Demand Skills
One method to stand out from the mass of new grads is to highlight on your CV any in-demand abilities that you may have. In-demand specialties include competence in operating specialist machinery such as kidney dialysis machines, quality assurance knowledge, leadership skills, and computer abilities, such as EMR skills. One way to improve your in-demand skills is to focus on a specialty during your nursing education.
2.       Credibility & Credentials
Perhaps the most important part of scoring a nursing job in the US entails fulfilling the educational requirements. It is advisable to work with reliable credential evaluation services and NACES members to ensure your credibility to the recruiters.
3.       Practical Experience
Including experience on your resume can make all the difference, especially if you are a new grad. Applicants who show they have had practical experience by participating in internships of relevance during their studies may have a higher chance of getting a nursing position. Having experience as a nursing or personal care assistant during school breaks is also beneficial.
4.       Polished Professionalism
As you progress through the job-search process, it's crucial to position yourself in a way that helps you stand out to recruiters. Personalizing your résumé to every position you're applying for and being attentive to calls, voice mails, and emails from recruiters is a sign of professionalism that recruiters require. Also, add relevant keywords from the job description to improve your visibility.
5.       Team Mindset
A team mindset is necessary for the nursing field. Teamwork and accountability are some of the essential qualities recruiters seek when recruiting foreign nurses to the USA.
6.       Ambition for Development
Dynamic and developing health care companies look for nurses with the drive to progress in their careers, expand their abilities and continue their education. Putting in time toward a certification might improve your sense of personal achievement and look good on a resume. Nursing managers prefer to recruit a certified nurse over one who is not, as certified nurses are seen as more credible by employers.
7.       Higher Education
After some time has passed, you should think about whether or not continuing your study will be beneficial. The need for advanced practitioners is on the rise. Advanced practitioners include nurse practitioners and physician assistants.
Know Your Recruitment Options
Healthcare workers interested in moving to the US can take different recruitment paths when finding a job. The experience as a whole can be significantly affected by decisions made at the outset, so it is crucial to investigate all possibilities carefully.
Due to the difficulty, expense, and length of the US immigration process, many healthcare organizations and professionals turn to recruiting agencies for assistance in finding qualified applicants in appropriate regions. Generally speaking, you can choose from three distinct types:
Direct Recruitment: Some medical centers conduct their recruitment efforts directly. In this scenario, you'd negotiate terms of employment with a specific medical facility through direct contact with its administration. However, as most hospitals outsource their recruitment efforts, this is the least popular choice.
Staffing Agencies: Staffing agencies are the most frequently used alternative. A staffing business can assist you in finding a job through immigration. The high demand for nurses in the US means that staffing agencies have extensive experience finding nursing jobs. If you go through a staffing agency, you'll sign a contract with them for a certain period. During that time, you might work at a variety of different facilities because your contract is with the agency and not a single medical facility.
Employment Placement Agencies: A placement agency can assist you in finding work in the US and guide you through the immigration process. Using a placement agency is similar to going direct in that you will negotiate and sign a contract with your prospective company. The placement agency will also help you out while you make the transition to your new home.
Start Your Job Hunt in the US with ERES
Credential evaluation is the first step in getting your nursing license and acquiring a job in the US. ERES can assist you in this regard as a leading nursing credential evaluation service. With quick and reliable evaluation, we improve your chances of getting the ideal job. Contact us today to learn more about our nursing credential evaluation services.