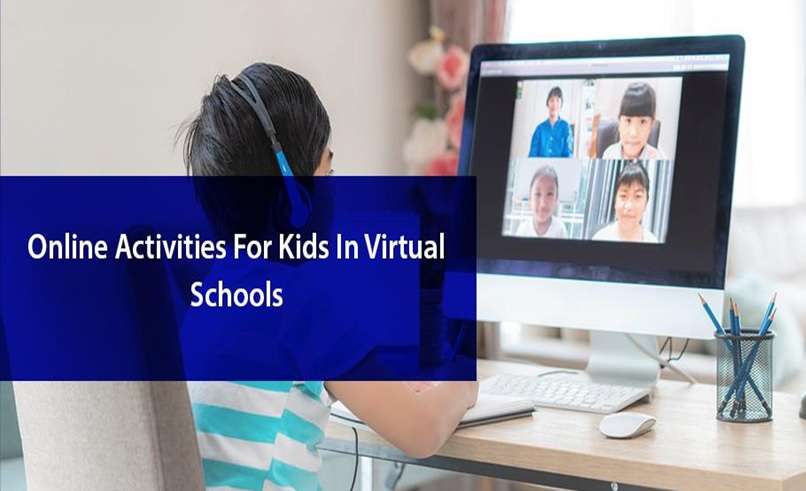 Table of contents:
Best online activities for school kids
Conclusion
As the pandemic locked us in our homes it allowed us to spend more time with our family. While parents were working from home, kids had a break from studies or were learning online. Gradually, we all started to adapt to the situation and the new world order.
We started looking for ways to spend time at home. Watching quality TV on your DIRECTV packages or using streaming services to discover new content became our favorite past time.
This hasn't been a smooth ride, however. The new situation comes with its own challenges, especially online education has become a real feat for both parents and teachers. As parents or as teachers, finding engaging and productive activities for online education has become really difficult. There are too many distractions on smart tablets, and kids are a lot more interested in those than actually learning.
Fortunately, we have a bunch of technological innovations at our service to save the day. Here is a list of interactive platforms and activities you can engage your students or kids with.
Best online activities for school kids
Smart Exchange is perhaps the most versatile and broad platform when it comes to the variety of activities, lessons and resources you can find. The website is suitable for students up to 6th grades.
The best part about this platform is that it makes online teaching a lot easier. It has several resources that teachers can use for basic everyday rituals such as morning routines, making attendance sheets, vocabulary lists and so on. It is also a great place to find material for mathematical learning, particularly for areas like fractions.
Other than that, you can find very basic activities such as color learning, shape learning and basic formulas resources for younger kids. You must subscribe with Smart Exchange to get access to all these resources. As a teacher, you can also share your material with other teachers to be more supportive in these times.
Scavenger hunt is a very common activity that most teachers host in physical schools and classrooms. It is a very productive and fun activity that keeps all kids thoroughly engaged. However, it is difficult to host such common activities online. While there is no particular platform or website to host a scavenger hunt, you can still manage to do this activity on your regular Zoom or any other online meeting platform.
All you really need to do is make a list of items for yourself, and ask your students to find any one item from that list turn by turn. They have to find the item in their house only, and show through their web cams to you and the whole class. You must time-bound them to find every item, so that there is more motivation to participate. By the end of the hunt, you can give a reward, such as extra marks or a virtual star badge, or a printable certificate to the winner of the hunt. Make sure that the items you are asking them to find are available in home.
You can also make the list of items alphabetically. This way you will also be teaching them names of common things that are lying around the house and recalling their alphabets, all the while having fun.
Since we are all restricted in our homes, it is very important to provide students with digital alternatives. One best way to assign reading tasks, math homework's and many such educational activities for home is to use digital workbooks and e-books. Other than that, learning through online games and video content has always proved to be an effective technique before the pandemic as well. You will find all such resources on Fun brain.
On this site, there are remarkably intelligent and interactive games such as the Human Body that lets students learn and enables them to identify the human body's anatomy with very clear imagery. Other games let students get a better control over their typing and keyboard management skills. You will find famous books like The Wimpy Kid in digital format on Fun brain. Overall, this is an all-rounder platform that is useful for both teachers and for parents who wish to keep their kids engaged in productive activities at home.
Amongst many other challenges in virtual learning, one big issue is regarding examinations and making sure all assessments are fairly conducted and timely graded. If as a teacher you face this issue, you can use the Bookwidgets platform to conduct exams and assessments that test valuable knowledge and skills.
 The best part is that the tests are graded automatically, so it is easier to maintain fairness throughout the examinations. You can choose from various teaching levels including elementary school teacher, middle and high school teacher, university professor and/or professional trainer.
One of the biggest drawbacks of online or virtual learning is that there kids can no longer participate in any group work and team-based work assignment. When kids were in a physical classroom, collaborative work was much easier. Brainstorming ideas, sharing thoughts and coming up with problem solutions as teams is much easier when physically together. However, if you wish to hold brainstorming or mind mapping activities digitally, you can do that on several apps and platforms such as Google Jam board and smart whiteboards.
iBrainstorm is particularly made for such activities where collaboration is required. It has interesting features such as colored sticky notes, multi-device collaboration and free hand drawing board too. One limitation to this platform is that it is only compatible with iOS, so you and your students might require an iPad or an iPhone to use it. You will find many other similar platforms that work on both Android and on iOS.
Conclusion
Even though things are difficult for teachers and students in virtual learning, we cannot deny the technological advancements that have proved to be really helpful. The future of classrooms and education seems to be dependent upon technology and virtual platforms. So, it's time to make use of the existing ones and get a good understanding of how to conduct productive virtual learning sessions.