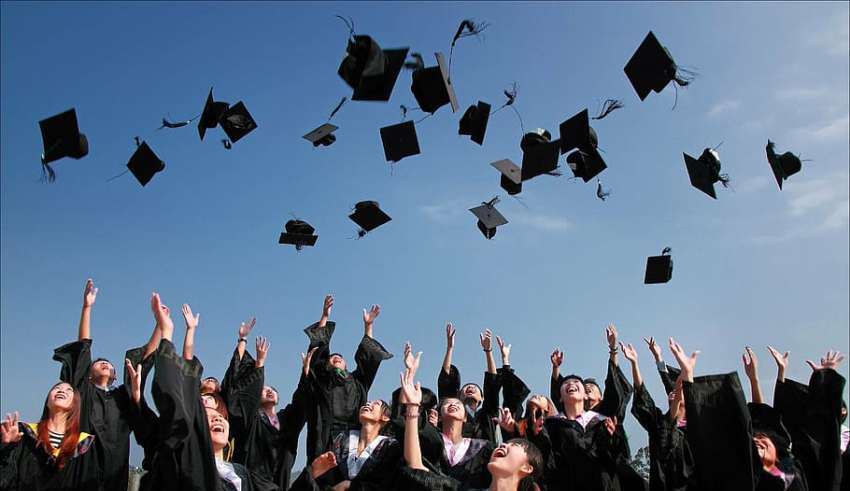 A loud voice has just waked you up from a moving train near your apartment. When you check at your clock, it is 30 minutes past 8 AM; you try sleeping again to wake up the dream. But you realize that is not a dream and your late for your work. When you try to remember the kind of boss you have, you feel that the earth should open and swallow you. Because that could be the last day you go for your daily work, you will be fired in short.
You are a junior employee because you don't have your high school diploma; maybe it has been years since you missed out on an opportunity to join the high school to get your certificate. Now you need to get your high school diploma; there are many high schools to enter. But if you join Menlo Park High School, you will enjoy the following advantage; here are a few reasons why you should have your high school diploma.
Higher Pay
The payout salary may vary depending on the kind of job you're doing; it is a straightforward thing the more education you have, the more pay you will likely be earning. Those with a high school diploma are likely to be paid $4 more per hour than those without a high school diploma. According to another study done, those who have a high school diploma don't need to do much to boost their salary. The total compensation for a high school dropout is around $22,080, and that for the high school graduate is $29,000 this is according to a survey done in 2012.
Bette career opportunities
The main reason why you should pursue your high school diploma is for you to land a perfect job, which will, in turn, serve as the foundation in your entire life. A high school diploma will not only enable you to get a good job, but it will also be one of the entry factors when you want to join a college. Some companies do prefer their senior employees should possess at least a high school diploma.
Minimal Risks Of Being Unemployed
If, by any chance, you don't want to be jobless, get yourself a high school diploma. However, the unemployment rate varies depending on the education level; a report from the Bureau of Labor Statistics shows that the unemployment rate for college graduates is 2.5 percent compared to 5.3 percent of high school graduates and 7.9 percent for those who have who dont have a high school diploma.
Easy to get high School Diploma
Nowadays, getting a high school diploma is easy compared to the past; you may think getting a high school diploma is difficult. Still, due to the invention of technology, you can get your diploma by attending an online high school without ever leaving your home.
Many Colleges Prefer High School Diploma
Education is a continuous act, and it does not end. This means that you must go through each level for you to attain the highest level of education. Therefore numerous will give the top priority to high school graduates to further their studies in the college.