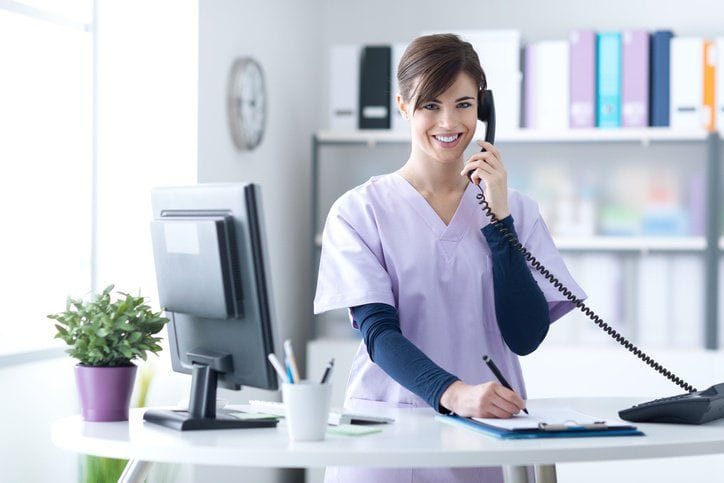 Medical assistants take on important tasks in the healthcare system and are indispensable, especially in hospitals and medical practices. Since medical assistants sometimes take over the entire management of the practice, they must have an exceptionally high level of stress resistance.
You can enroll for an MOA course online offered at ABM College to become a specialist in this field. In today's article, we deal in detail with this exciting job description and reveal which skills medical assistants should have.
The most important basic requirements
Anyone who aspires to become a medical office assistant should first and foremost have a basic interest in the field of medicine. Since dealing with patients is also very important in everyday practice, medical assistants should have the necessary empathy. After all, medical assistants act as essential contacts for patients and doctors.
Of course, medical assistants are also bound by medical confidentiality and are therefore not allowed to pass on sensitive patient data. Since things are often very hectic, especially in medical practices, medical assistants must keep calm even in stressful situations. Organizational talent and excellent team skills complete the profile of medical assistants. As a rule, a diploma is required.
Diverse tasks characterize the profession
The range of tasks of a medical assistant is wide-ranging, so medical assistants have to prove themselves to be true all-rounders in everyday practice. First of all, there are the following medical tasks for medical assistants:
Preparation of examinations and the provision of medical instruments
General assistance with minor interventions and diagnostic measures such as ECGs, X-rays, and ultrasound
Various treatment measures, including classic blood sampling, infusions, injections, and swabs
General laboratory tests and examination of test results
Information about therapeutic measures and recommendations for preventive and follow-up appointments
Cleaning of the treatment rooms and general implementation of hygiene measures
In addition, medical specialists are responsible for the control and planning of appointments as well as the administration of the electronic patient file. Receiving and advising patients and general complaint management are also part of a medical assistant's diverse range of tasks.
Furthermore, medical assistants are responsible for the administration of patient information and the issuance of certificates and referrals. The general exchange of letters and the preparation of accounts is also in the hands of a receptionist.
The need for health workers is great
The need for healthcare workers is huge, so qualified medical assistants will have no problem finding a suitable job. Medical assistants can be employed in hospitals, medical practices, rehabilitation companies, research departments, and outpatient care services. Anyone who is currently still looking for the ideal employer should take a look at suitable medical assistant vacancies.
Furthermore, exciting further training opportunities are offered for medical assistants so that the specialist focus can be deepened. So, if you have a special interest in endoscopy, ophthalmology, or occupational safety, you will easily find the right training. Of course, highly qualified medical assistants also have more leeway for later salary negotiations.
However, medical assistants need to be a little flexible when it comes to working hours. Many medical assistants work in different shifts, especially in hospitals. This means that working hours can also fall into the night hours and on weekends. In addition, on-call duty is also part of the everyday work of medical assistants.