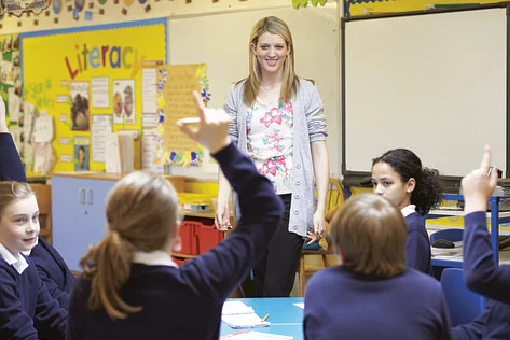 Frequently, the schools where you can learn English tend to teach the language-based more on grammar than on the practical aspect of itself, that is why students learn the rules of the language but not how to speak. That is why native teachers have become very popular and it's because they can simply make students converse fluently in English. Although many people can arrive at a teaching position with no teaching credentials, generally, some type of teaching certification is needed.
If you are an English native speaker and you have graduated recently you will find a lot of chances to reside and work overseas in nearly every non-English speaking country in the world. There's a big demand for English speakers in a lot of countries because knowing English can be a prerequisite before entering any work. Besides, in days of crisis and general unemployment, talking English becomes a must for most people and that is why students are excited to learn English, and as a result, English language schools are appearing everywhere.
There are lots of  TEFL courses and other similar certification programs that will help you to become an English teacher abroad. To get the certificate, you can get it by doing an on-site or online course, but you have to keep in mind that if you choose the online courses, it will be significantly cheaper. Additionally to the fundamental certification, you will find specialized certifications for teaching young students as well as for teaching business English in enterprises or business schools. You also have to keep in mind that the higher your certification is, the better is your opportunity to get to a higher position. Normally, your TEFL school will support you in finding accommodation and a job and they will also give you an idea of what your approximate salary will be. If you need extra money you can also offer private classes.
Usually teaching positions are obtained when you have already found the country that you are going to work in. Knowing the country you are going to work in is crucial to you for preparing the personal interview and that is because each country has its own preferences and values some aspects of a candidate more highly than others. Often, when the school has a real interest in hiring you, they will take you step-by-step through the bureaucracy needed for teaching in their country.
Furthermore, there is no necessity or requirement to speak the country's language to get to that country but it is always interesting to integrate with the culture in which you live.
The salary received is generally very reasonable and sufficient to live well in a foreign country. There might be a considerable difference in payment between employment in a key metropolitan area versus one in an outlying area. Besides, the majority of the schools possess a 2 or 3-month summer time vacation that will allow you to travel and explore the country where your living.
If you have not yet convinced yourself to teach English abroad it is important to know for you that many teachers have fallen in love with the experience lived abroad, finding that their actual job is much less demanding than their previous jobs in America. I've met a lot of American English teachers abroad who have left their corporate positions to teach overseas and they say they would repeat the experience without hesitation.