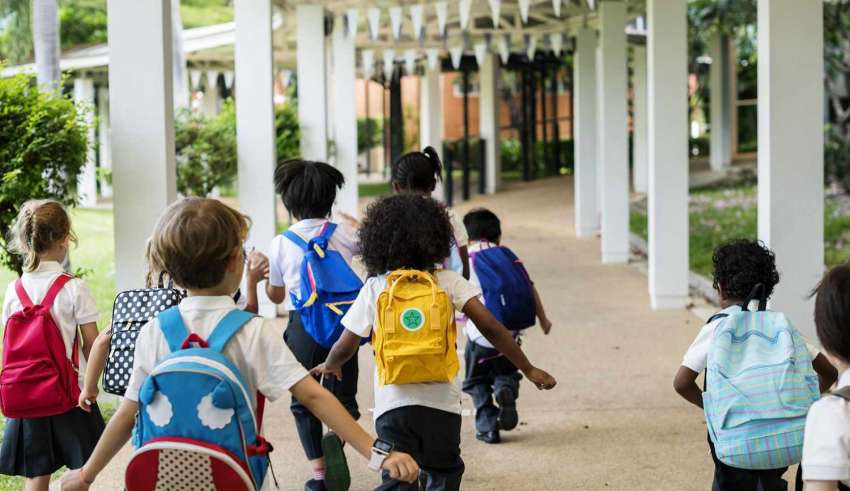 Did you know that by the time your child is five, they should know how to do more than just put on their shoes and brush their teeth? Starting school is a significant milestone, and there are several things you can do to help prepare them for this next phase in their lives.
After you've researched and narrowed down your list of schools, the next step is to visit each one. This will give you a better idea of the school and if it's a good fit for your child.
When you're visiting the schools, pay attention to the following things:
The environment: Is it clean and well-maintained? Are the classrooms bright and inviting?
The teachers: Do they seem caring and competent? Do they have a good rapport with the students?
The curriculum: Does it seem challenging yet age-appropriate?
The other students: Do they seem happy and engaged?
The facilities: Are there adequate playgrounds, libraries, and computer labs?
The extracurricular activities: Does the school offer a variety of clubs and sports teams?
Safety and security: Are the grounds well-lit and fenced in? Are there security guards on duty?
The parent community: Do the parents seem involved and supportive?
After you've visited the schools, it's time to sit down with your child and talk about their expectations. What are they most looking forward to about starting school? What are you most nervous about?
Then, it's time to start getting organized. Help them choose a backpack that's big enough to fit all their supplies but not so big that it's too heavy for them to carry. Label everything with their name and your contact information.
Finally, the night before their first day of school, help them pick out their outfit and pack their backpack. Have a healthy breakfast ready for them in the morning, and send them off with a hug and a kiss.
Starting school is a significant milestone, but with some preparation, your child will be ready to take on this new adventure.
As a parent, you can help your child get ready for school by teaching them:
How to follow the rules and instructions: This step is vital for helping your child learn to listen and follow directions. It's also an excellent way to teach them about respecting authority figures.
How to share and take turns: Children need to learn how to share and take turns with others, especially when they spend time with a group of kids their age. This will help them to be more cooperative and get along with others.
How to be independent: One of the biggest things your child will need to learn before starting school is how to be independent. This means being able to do things on their own, such as going to the bathroom, getting dressed, and packing their backpack.
How to handle emotions: It's normal for children to feel various emotions, from happiness and excitement to sadness and anxiety. It's important to teach them how to cope with these feelings healthily.
How to make friends: Making friends is an integral part of going to school. Help your child learn how to be friendly and approach other kids. You can also teach them how to listen and be good friends.
How to deal with bullies: No child wants to be bullied, but it's essential to teach them how to stand up for themselves if it does happen. Show them how to be assertive and tell an adult if someone is bothering them.
Teaching your child these things before they start school can help them feel more prepared and confident about this big transition. When it comes to primary admission, you need to start the process early to ensure your child gets into their desired school.
The process entails seeking admission into a specific school, which can be daunting. To make the primary admission task easier for you, here is a list of things you need to do:  
1- Research schools in your area
Once you've compiled a list of potential schools, you can start researching each one. Start by looking at the schools in your catchment area and then expand your search to include other areas. Consider both public and private schools.
You can also consider Christian schools; these kinds of schools have different curriculum. YMCA Christian Academy focuses on religious education and character building. When you choose a Christian school, these are the benefits you will enjoy:
Your child will be in a safe and secure environment: The schools have a zero-tolerance policy regarding drugs, alcohol, and violence. The school environment is also geared towards learning.
Your child will learn Christian values: Your child will be taught the importance of honesty, integrity, and self-control. These are values that will stay with them for a lifetime.
Your child will get a quality education: Christian schools are known for their academic excellence. They offer a well-rounded education that prepares students for college and beyond.
Your child will be prepared for the real world: Christian schools teach students how to deal with the challenges of the real world. They will learn how to make wise decisions and handle difficult situations.
2- Compare school programs
When looking at schools, comparing their programs to find one that matches your child's needs and interests is essential. Each school has a unique curriculum, so you'll want to ensure that the school you choose offers a suitable program for your child.
3- Consider the admissions process
Each school has their own admissions process, so you'll need to research this. Some schools require an entrance exam, while others consider only grades and test scores. It's crucial to find out what's required so you can be prepared.
4- Schedule a tour
One of the best ways to get a feel for a school is to schedule a tour. This will allow you to see the campus, meet the teachers, and better understand the school's environment.
5- Ask about extracurricular activities
Extracurricular activities are an excellent way for kids to explore their interests and meet new friends. Ask about the activities offered at the schools you're considering so you can find one that's the best fit for your child.
By doing your research and comparing schools, you can find the perfect one for your child.
Wrapping Up
There's a lot to think about when preparing your child for school, but starting the process early is essential. By doing your research and taking the time to consider your options, you can find the perfect school for your child. Remember to consider things like location, curriculum, and extracurricular activities when making your decision.