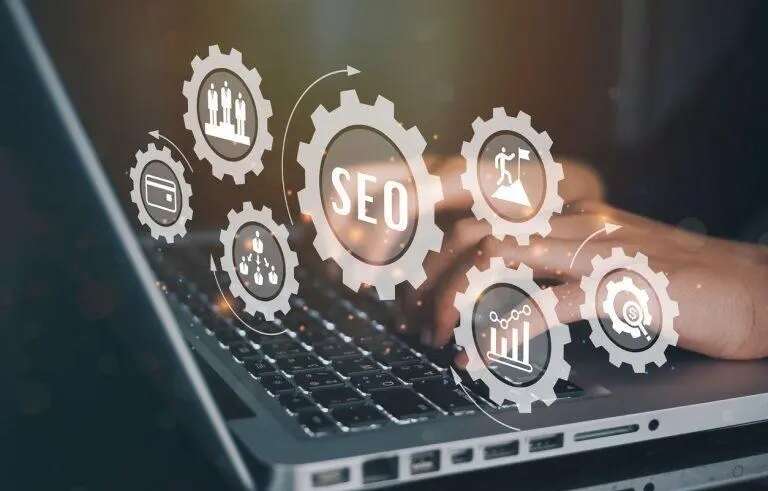 In the world of digital marketing, ranking well on search engines is the holy grail for businesses seeking online visibility. However, there are instances when a website, despite its best SEO efforts, struggles to secure a spot on the coveted search engine results pages (SERPs). In this article, we will explore the common reasons why a site doesn't rank, provide relevant examples, introduce the School of Digital Marketing courses in Pune, Nashik, and Nagpur, offer quick tips to overcome ranking challenges, and highlight the bright career prospects in digital marketing for students and professionals alike.
Poorly Optimized Content
High-quality content is the cornerstone of SEO success. If your website lacks well-optimized content, it's unlikely to rank well. Common issues include:
Thin Content: Pages with insufficient content or low-value content may not provide enough information to rank competitively.
Keyword Stuffing: Overloading content with keywords can result in a poor user experience and negatively impact rankings.
Lack of Relevant Keywords: Failing to include relevant keywords or phrases that users are searching for can hinder rankings.
Pro Tip: Conduct thorough keyword research and create comprehensive, engaging, and user-focused content.
Technical SEO Problems
Technical SEO issues can hinder a website's performance on search engines. Examples include:
Slow Page Speed: Websites with slow loading times can experience higher bounce rates and lower rankings.
Mobile Responsiveness: Non-responsive websites can struggle to rank, especially since Google prioritizes mobile-friendly sites.
Crawlability Issues: If search engines can't properly crawl and index your site, it won't rank well.
Pro Tip: Use tools like Google PageSpeed Insights and Google Search Console to identify and resolve technical SEO issues.
Insufficient Backlinks
Backlinks play a crucial role in SEO. If your site lacks quality backlinks, it may struggle to compete. Common issues include:
Low-Quality Backlinks: Backlinks from spammy or irrelevant websites can harm your site's credibility.
No Backlink Strategy: Failing to actively pursue backlinks can limit your site's authority and rankings.
Pro Tip: Build relationships with authoritative websites in your niche and earn high-quality backlinks through content creation and outreach.
Competition and Niche Saturation
Sometimes, a site may face stiff competition in a saturated niche. In such cases, even with excellent SEO practices, ranking can be challenging. For instance, if you are trying to rank a new website in a highly competitive field, it may take time to gain traction.
Pro Tip: Focus on long-tail keywords and niche-specific content to target less competitive areas within your industry.
Algorithmic Updates
Search engines frequently update their algorithms. What worked yesterday may not work today. A sudden drop in rankings may be due to algorithmic changes that impact your site's visibility.
Pro Tip: Stay updated with industry news and adapt your SEO strategy to align with algorithmic changes.
School of Digital Marketing: Your Gateway to Success
To address these SEO challenges effectively, it's essential to stay informed and continuously update your skills. The School of Digital Marketing – Digital Marketing Courses in Nagpur offers comprehensive, covering all aspects of digital marketing, including advanced SEO techniques. Whether you are a student or a working professional, these courses provide the knowledge and skills needed to excel in the dynamic field of digital marketing.
Call to Action
Ready to conquer SEO challenges and embark on a rewarding digital marketing career? Enroll in the School of Digital Marketing's courses in Pune, Nashik, and Nagpur today! Gain the expertise required to overcome ranking setbacks and unlock the full potential of digital marketing.
Digital Marketing: A Bright Career Path
Digital marketing offers a bright and promising career path for students and professionals. The demand for digital marketing experts continues to grow as businesses shift their focus to online channels. With the right training and skills, you can position yourself as a valuable asset in the competitive world of digital marketing.
In conclusion, understanding why a site doesn't rank despite good SEO is essential for digital marketers. By addressing common issues like content optimization, technical SEO problems, backlinks, competition, and algorithmic updates, you can improve your website's chances of ranking well on search engines. Combine this knowledge with courses from the School of Digital Marketing – Digital Marketing Courses in Nashik and you'll be well on your way to a successful career in digital marketing. Don't let ranking setbacks hold you back—take control of your SEO strategy today!