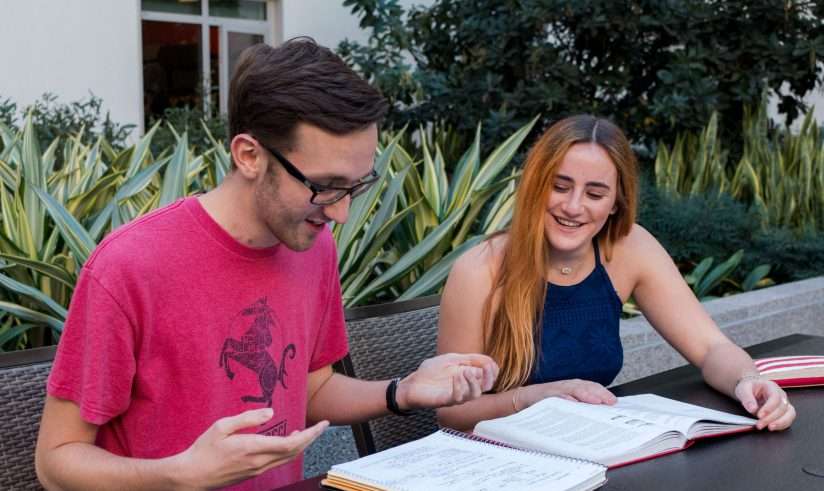 Not all college students are the same. They come from all walks of life and with varying levels of maturity and responsibility. Some attend a small liberal arts school, while others are attending a huge public university with over 50,000 students.
Studying at a public university or Big State University is relatively different than studying at an art school, liberal arts college, or small college in that the major social structure is bigger, and time management can be harder to come by for many students due to the student population size.
Luckily there are some things you can do to prepare yourself for navigating these differences in preparation before starting your higher education journey.
Why it is Important to Study Better in College
So, you have decided you want to go to college.
First things first: it is important for every student who plans on going to college in some capacity to understand that studying better in college is a process that takes time and involves a lot of hard work.
This does not mean that there is no benefit at all; studying better in college will benefit any and everyone who puts in the effort.
Here are some tips to help you improve your time spent studying.
Develop Good Habits Early on and Stick With Them
Developing a routine to manage your time properly is more than helpful. It is vital.
It seems like a lot of work, but once you get into the habit of it, it will come naturally.
Find Study Groups and Join Them
Find study groups on Facebook or in your school that are geared toward different subjects and join them.
Not only can you learn from each other by bouncing ideas off of one another, but you can also form friendships and provide support for one another when times get hard – especially if you all have the same difficult subject or teacher.
Take Full Advantage of Your College's Resources
Your college or university may have free tutors available that can help you with the subject matter.
This can be huge, especially if the professor is hard to understand or even if it is just your learning style that cannot seem to grasp the information being given.
Find A Tutor
Tutors can help you with times when you aren't able to get materials, help you stay on track, and overall just boost your grades.
Learn as much as you can from them and then use it to your advantage in class.
Should You Transfer?
You might find that your university or college has study sessions that will help, and if you're finding that your university doesn't offer, transferring is always an option.
Transferring to a different college may be the best option for you if your current university doesn't reward you for doing well, but there are requirements. You can find out Oregon University transfer requirements at CampusReel as well as all other universities.
Knowing that there are other schools with different structures (and even other online colleges) where studying better in college is rewarded with a higher GPA, transferring could be an option for you to take.